As 2018 comes to a close, time for reflection and preparation for the new year gets kicked into high gear. Here are 10 essential items every Girl Boss need as 2019 makes its grand entrance.
01. Erin Condren LIFEPLANNER™
You can't call yourself a girl boss if you're not meticulously penning your daily tasks and goals, and that's exactly what Erin Condren's 'build your own' life planner helps do. New year = new steps toward organization, in style. Literally everything about this planner is customizable, making it the ideal Girl Boss portable best friend. Manage everyday life, lesson plans, and even wedding details for our bridal babes all in one beautifully bound book. Then, spruce it up with the included stickers and goodies to make even the most daunting tasks more exciting.
Purchase your Erin Condren LIFEPLANNER
02. Portable Charger and External Hard Drive
Dear Girl Boss on the go, don't run out of juice…or storage. It seems as though the more technology advances, the smaller our Operating Systems' battery lives, and internal memory becomes. There's a solution for that: stay ready for those untimely "low storage" and 5% battery warnings with backup power banks and external memory drives. Your future self will thank you.
Purchase your Portable Charger and External Hard Drive
03. Kate Spade Laptop Bag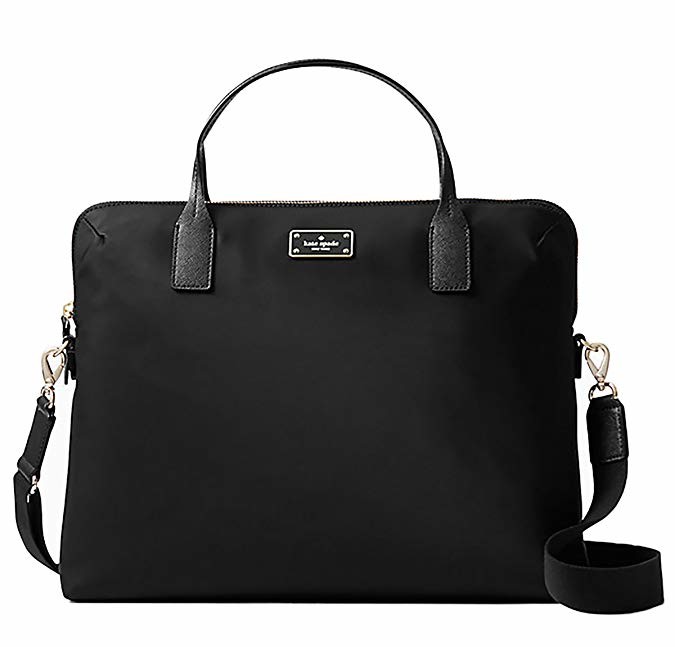 What's a girl to do without her laptop or some kind of technological device in tow to business meetings and work sessions? You're already lugging that expensive piece of equipment over highways, in transit, and through the friendly skies; leaving it vulnerable to damaging all those files you've slaved over for hours. You might as well travel in style! Kate Spade's laptop bags are essential for the girl who loves to travel in style and keep her prized possession protected. Laptops, chargers, hard drives and headphones are all in one place and ready to roll.
Purchase your Kate Spade Laptop Bag
04. LinkedIn Premium Subscription
Every now and again a girl needs to treat herself to the finer things in life; how about a new subscription? I'm not talking about signing up for Netflix or Cosmo's mailing list, but a subscription that could boost your professional life. LinkedIn Premium includes all the nuances of the free site with 10x the access. If you ever wondered who that private viewer was from your favorite company scoping out your profile, LinkedIn Premium gives you all the details. Instant connections can be made, you'll find out how you fare against other job applicants and you'll have the power to directly message users who were once restricted ("Dear Oprah…."). Plans start at just $29.99 a month whether you're looking to be hired or the one doing the hiring. Treat yourself, girl!
05. "Becoming" by Mrs. Michelle Obama
When you bring up Girl Bosses of the 21st Century, you'd be remiss not to include former (Forever) First Lady, Mrs. Michelle LaVaughn Robinson Obama. Mother, wife, the first African American First Lady, the first First Lady with an Ivy League undergraduate education, lawyer, and now, author. Her life experiences make even the youngest of girl bosses stop and swoon. Her new memoir "Becoming" details just how she came to be the superwoman she is often revered as and encourages readers through truthful and inspiring story telling.
Purchase Becoming by Michelle Obama.
06. A "Girl Boss" Mug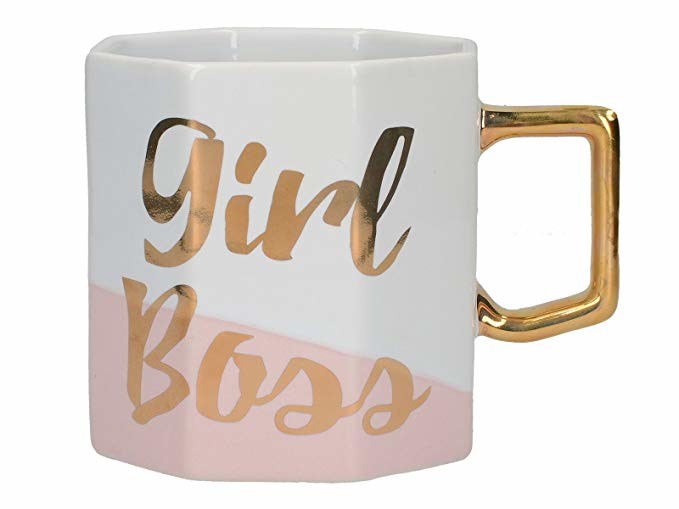 With so much to do (or not do) around the holidays, it can seem like a natural decline in productivity takes place before eventually, all of your energy has run dry. Keep that momentum going and start the day with tea or coffee and a bold reminder of who you are in your own Girl Boss mug. Words have power and just reading that phrase should jump start your next project and give you the fuel needed to power through those end-of-year goals.
Purchase your Girl Boss Mug
07. A healthy work-life balance
STRESS. That's a lethal six letter word that can literally kill you, if not handled properly. Do not begin a new year with the pressure of slaying goals and executing every item on your vision board without a little flexibility. Life happens with or without you being present; you might want to back away from the computer and live a little, girl. A true girl boss knows when to work and when to let her hair down and simply breathe.
08. A bomb playlist
Get in your zone by becoming your own personal DJ and curating a playlist, or a few, for different work modes. Music is known to get the creative wheel turning and energizing or calming the energy within and around you. Whether it's Beethoven's Fifth or New Edition's greatest hits; rock it out.
09. Girl Boss friends
There are few things better than having a circle comprised of women who are bossing up and making moves, just like you. If it's a healthy circle, it's like having your own personal cheerleading section; pushing and encouraging you to the next level. Historical stereotypes, as well as reality television, have consistently pushed the agenda of women being unable to work and live peacefully together, instead resorting to fighting and backstabbing, but the real power comes in women rising up in unity. From encouragement, to prayer, to accountability, the strength that lies in having Girl Boss friends is unmatched. #GIRLBOSSSQUAD2019
10. #GIRLBOSS by Sophia Amoruso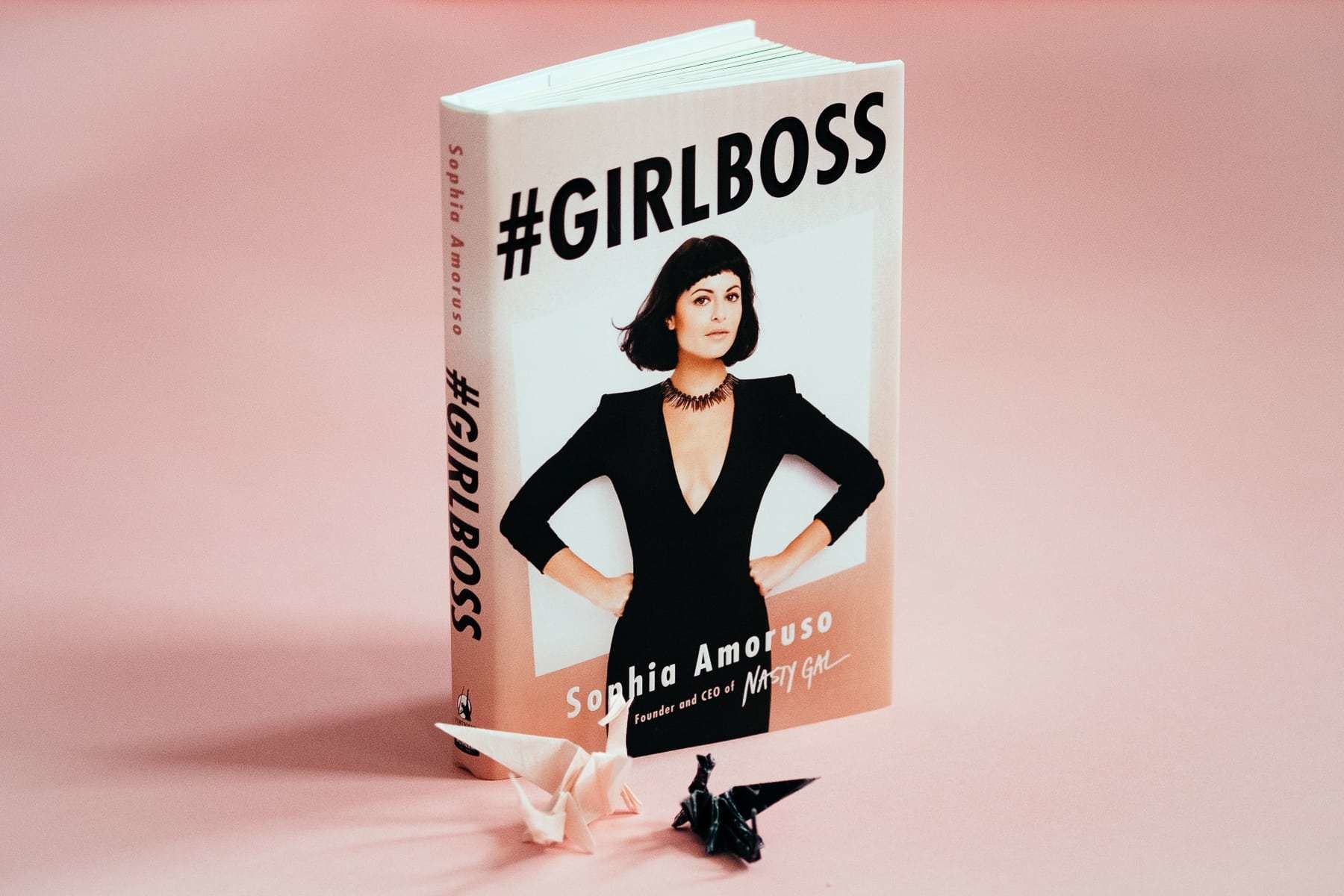 The title speaks for itself! Sophia Amoruso's novel, #GIRLBOSS, details how a girl boss should move and think- by ultimately being the best version of herself. Amoruso not only offers vital advice but shares her stories on her journey as a Boss and reinforces that stuff we already know, but sometimes need to be reminded of.
"If you're frustrated because you're not getting what you want, stop for a second: Have you actually flat-out asked for it? If you haven't, stop complaining. You can't expect the world to read your mind. You have to put it out there, and sometimes putting it out there is as simple as just saying, "Hey, can I have that?"
Purchase #GirlBoss by Sophia Amorusa
You've already got everything you need within you to make the end of this year and the next, everything you want it to be. Take what you need, leave what you don't and boss your life up girl!